1st Grade Reading Lesson Plans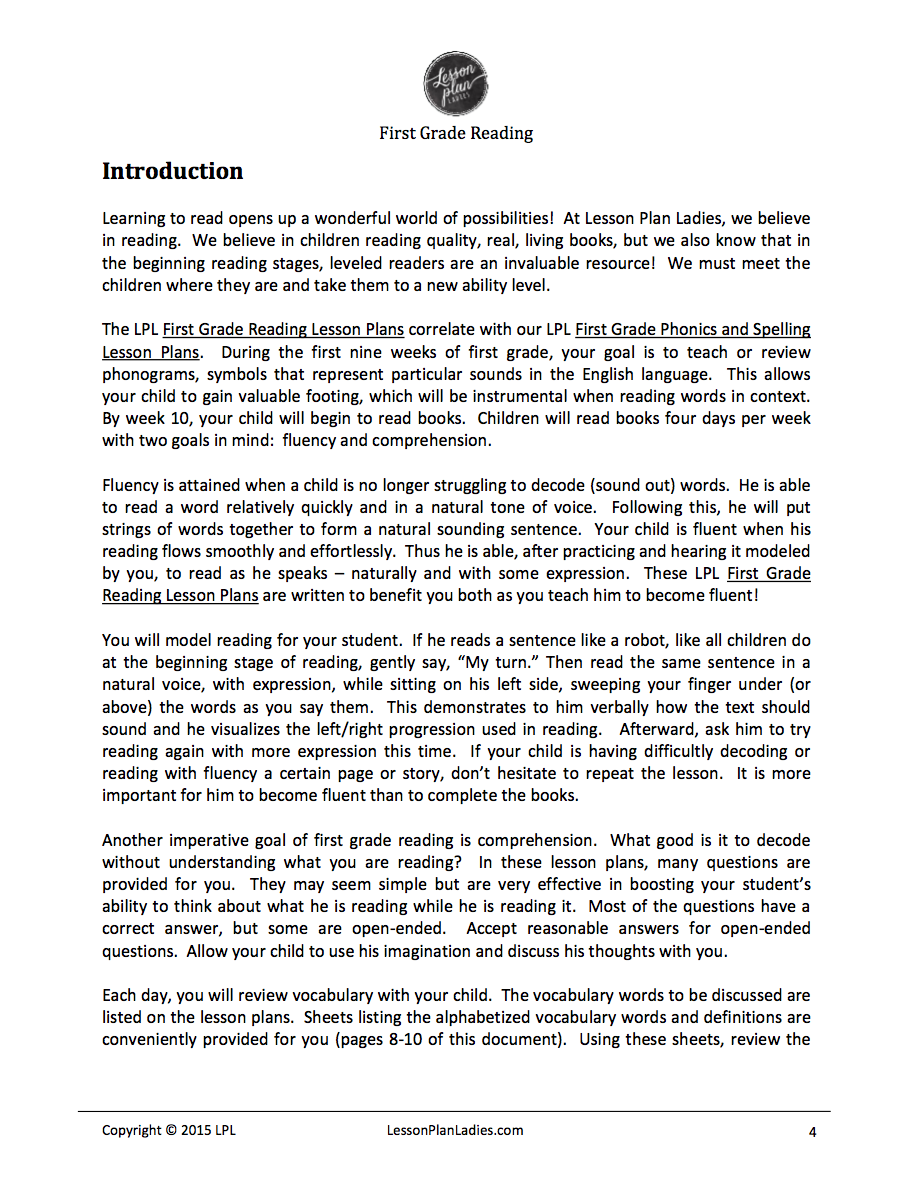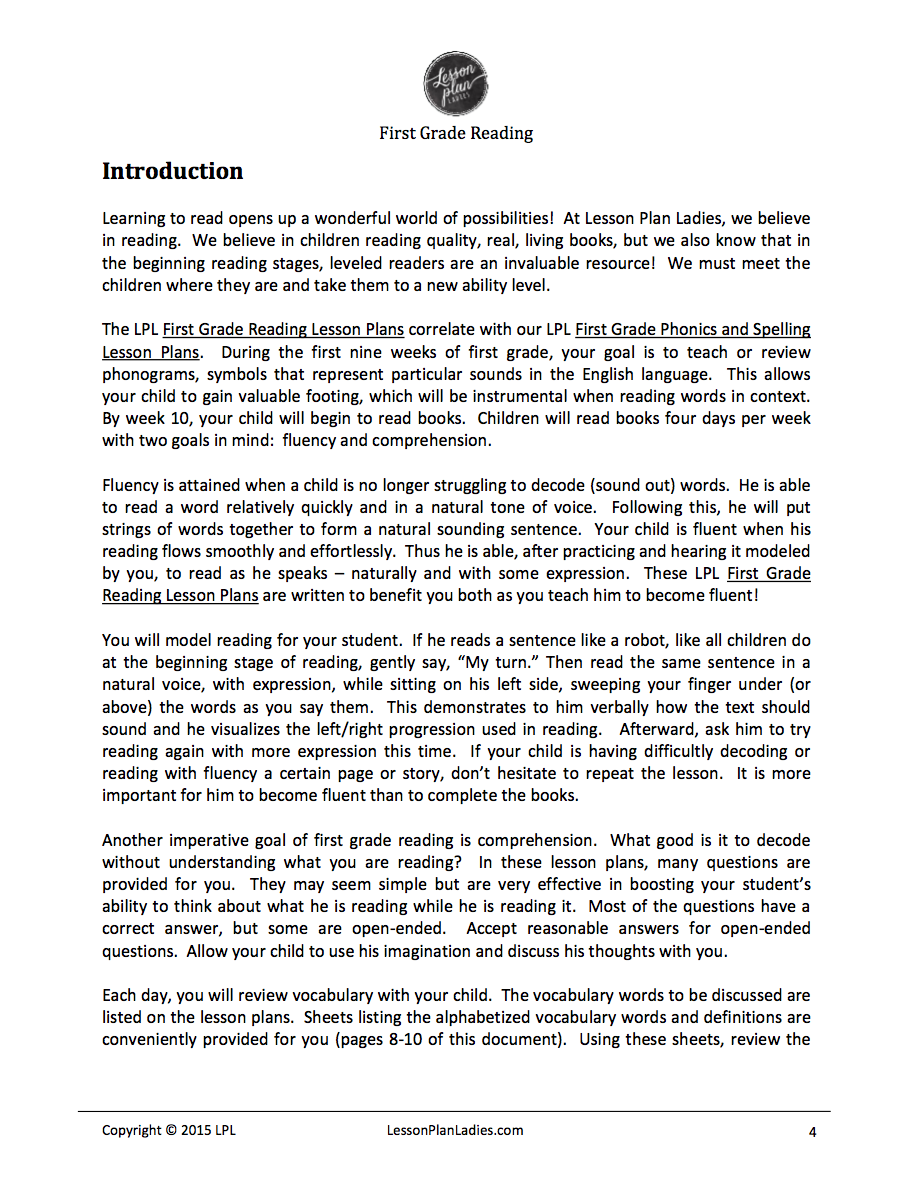 1st Grade Reading Lesson Plans
Learning to read opens up a wonderful world of possibilities! LPL believe in children reading high-quality, living books, but we also know that in the beginning reading stages, leveled readers are an invaluable resource! We must meet the children where they are and take them to a new ability level.
The 27-week* LPL First Grade Reading Lesson Plans are an incredible resource! Included are valuable teaching tips for teachers and important daily vocabulary. Your child will read books four days per week with two goals in mind: fluency and comprehension.
Lesson Plan Ladies have selected these quality storybooks for first grade reading: Days With Frog and Toad, Frog and Toad Together, Let's Play, "I See!", McGuffey's Eclectic Primer, and Play by the Sea. Your child will greatly benefit from these charming and age-appropriate texts!
*During the first nine weeks of first grade, reading consists of teaching and reviewing phonograms from the First Grade Phonics and Spelling Lesson Plans. This will assist your child as he reads words in context. For this reason, LPL First Grade Reading Lesson Plans are designed to be taught weeks 10-36.
*To purchase all the necessary books for First Grade Reading in one stop, click here.