3rd Grade Art Lesson Plans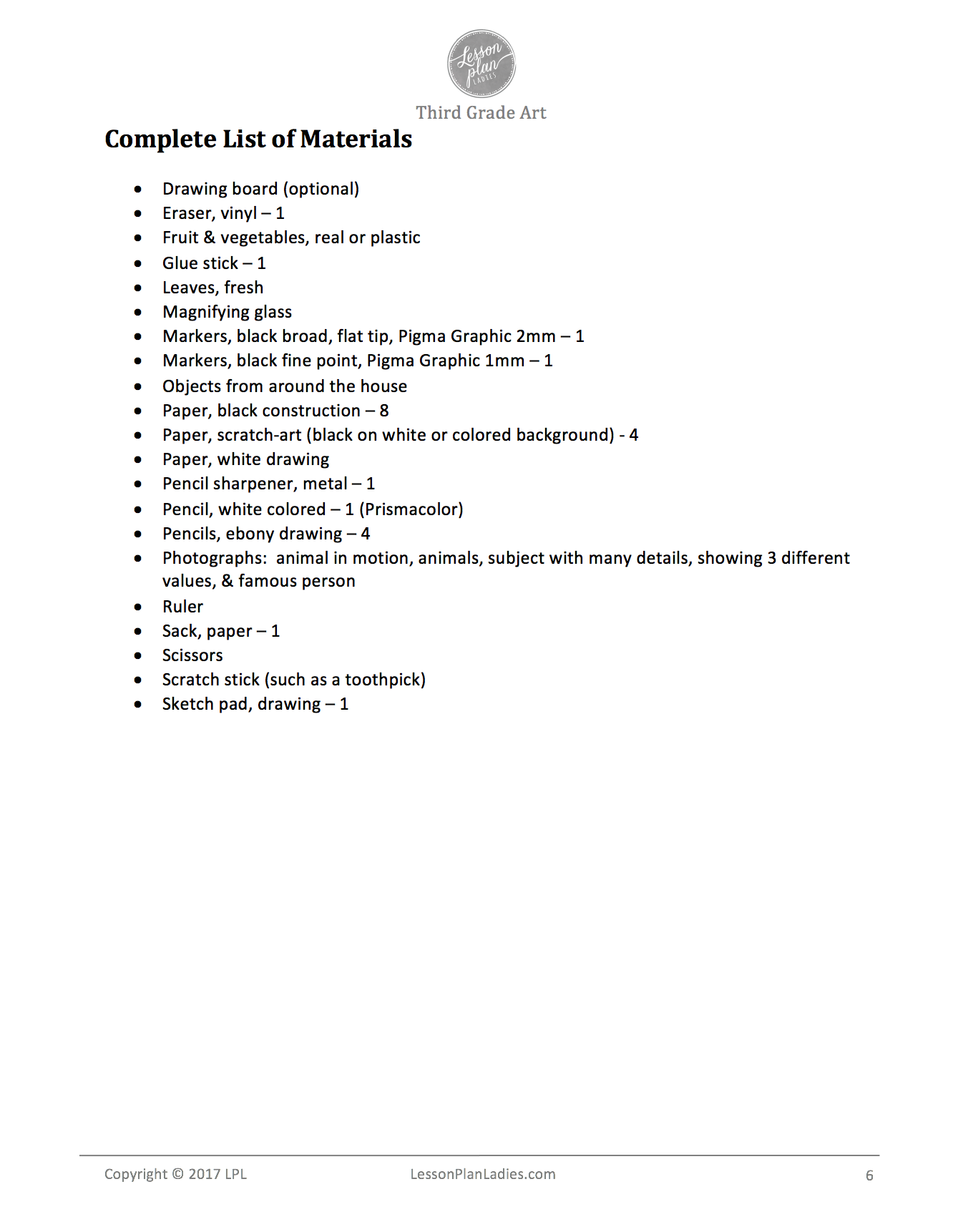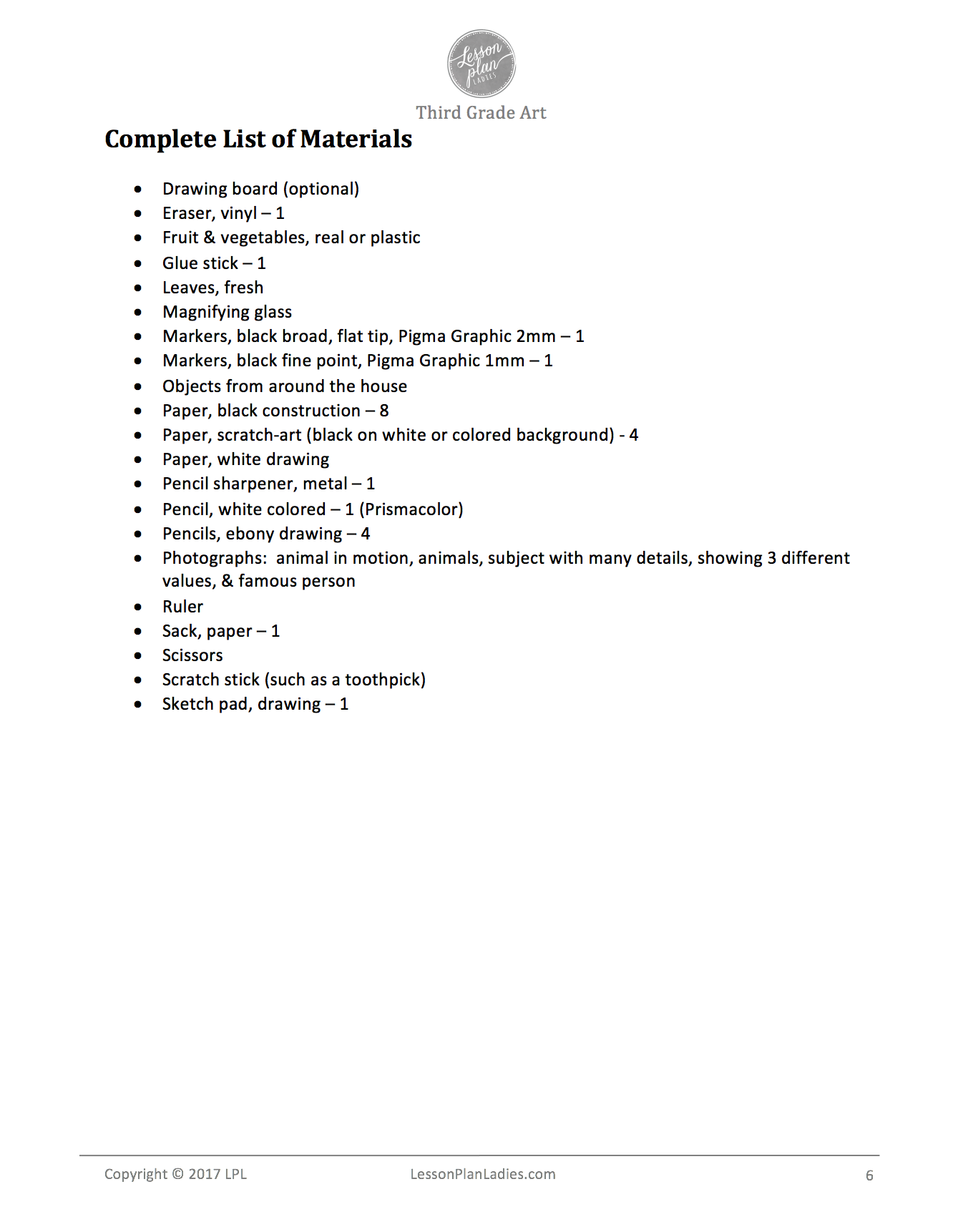 3rd Grade Art Lesson Plans
Most children have a natural love for art! Exposing students to art encourages creativity, promotes critical thinking, introduces various cultures, and allows expression of feelings without words. Additionally, art increases concentration, enhances hand-eye coordination, builds confidence, and most of all…it's fun! LPL have developed 32-week lesson plans around the book Artistic Pursuits.
Artistic Pursuits, Book One introduces children to the elements of art and composition using beautiful pieces of famous American art. Throughout the year, your student will learn to draw objects in various ways while practicing one art element at a time. He will sketch from memory, imagination, and observation, creating unique drawings that incorporate techniques learned each week. He will love creating original works of art with pencil, markers, and scratch art. As a bonus, Artistic Pursuits, Book One has many paintings and drawings from early modern times, the period studied in LPL's Third Grade History.
Some of the goals of third grade art include: studying famous artwork from American artists, learning what to look for when observing the world, exploring various elements of art (including, but not limited to: form, line, balance, and proportion), and applying elements or art while drawing.
*To purchase all the necessary books for Third Grade Art in one stop, click here.