4th Grade Reading Lesson Plans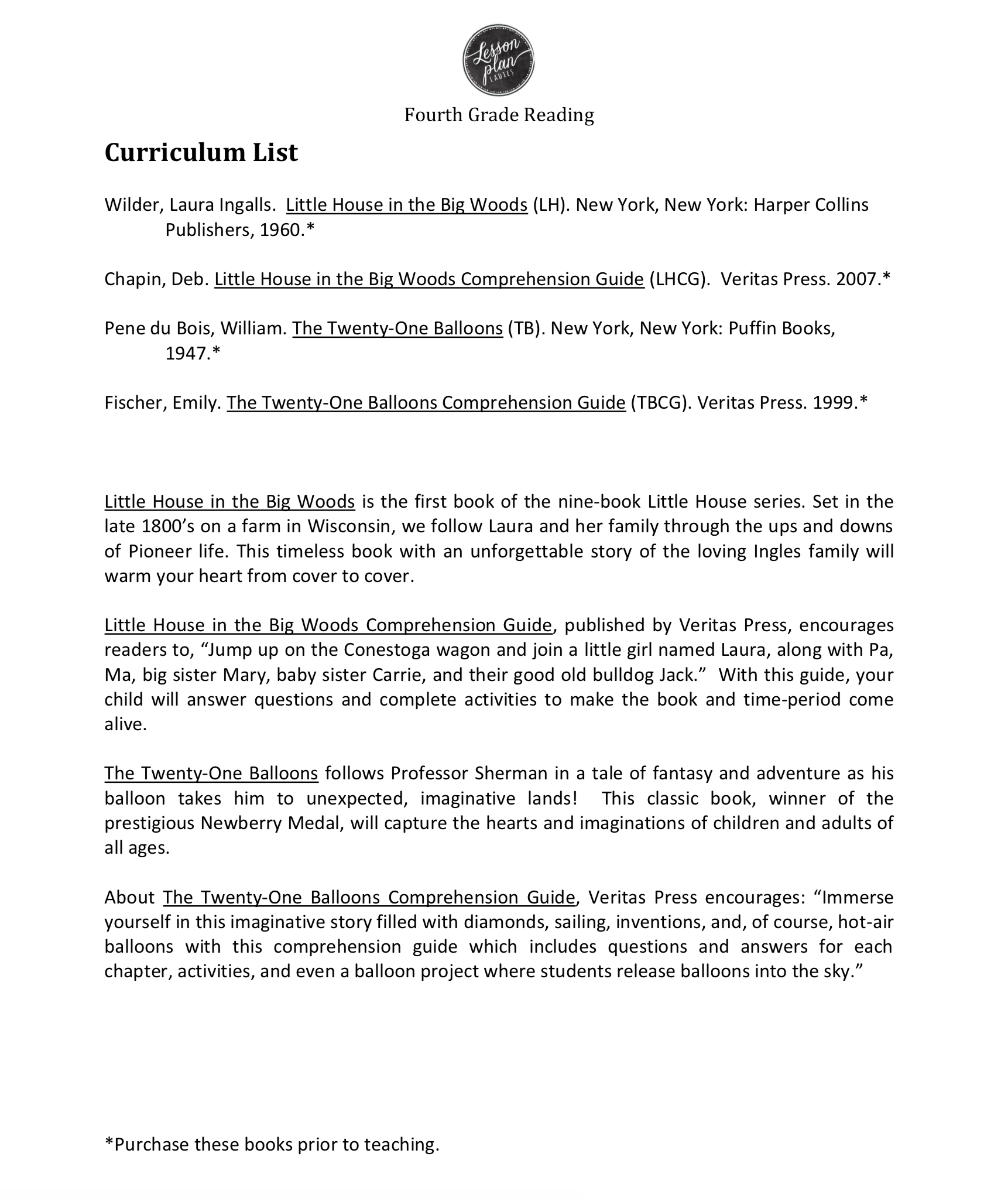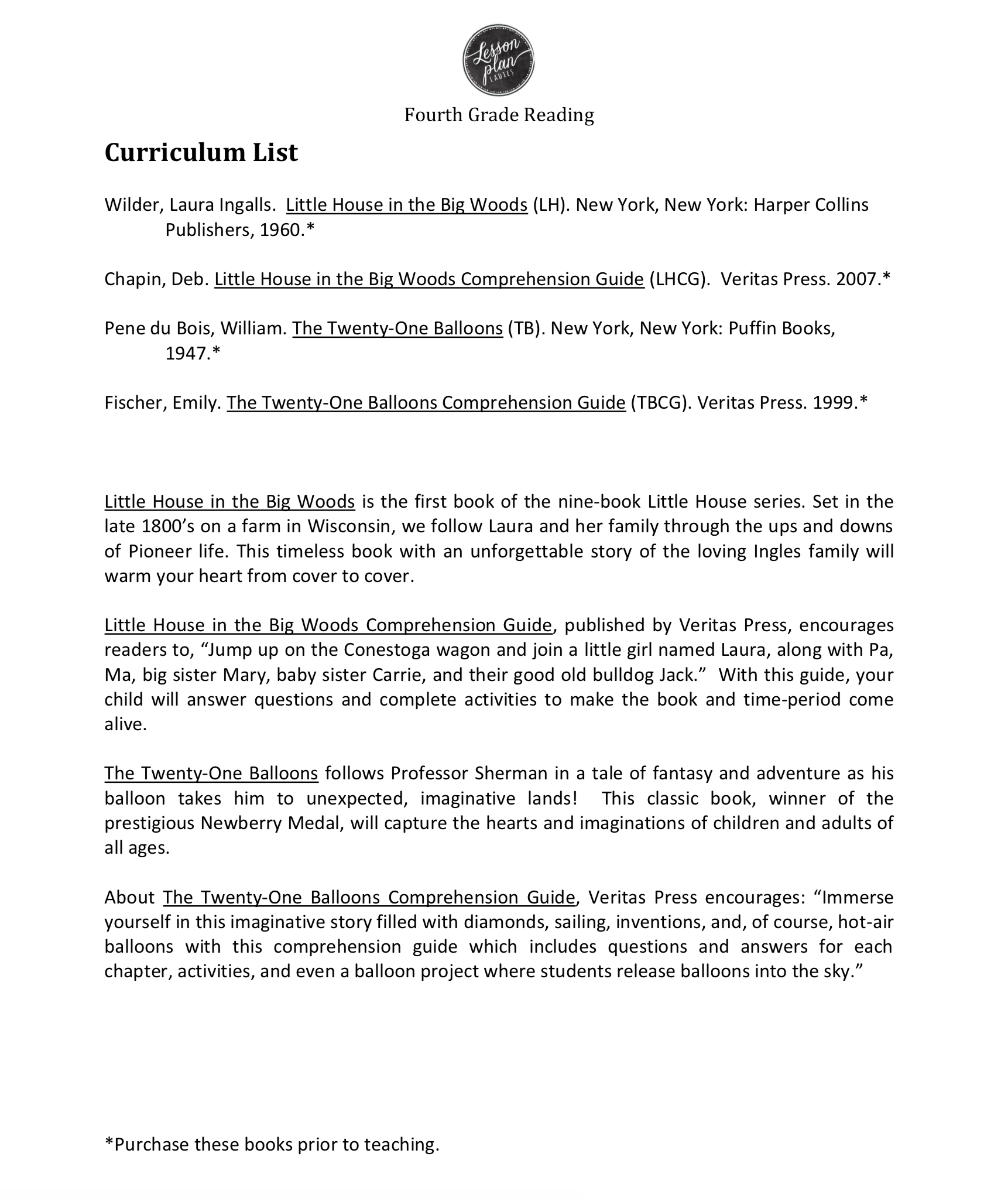 4th Grade Reading Lesson Plans
Reading opens up a wonderful world of possibilities! Lesson Plan Ladies believe in children reading high-quality, living books.
LPL Fourth Grade Reading Lesson Plans are an incredible resource! Included are valuable teaching tips for teachers, important daily vocabulary, enjoyable reading worksheets, and amusing activities related to the books. Your child will read books four days per week with two goals in mind: fluency and comprehension.
Lesson Plan Ladies have selected these quality storybooks for fourth grade reading: Little House in the Big Woods, and The Twenty-One Balloons. In addition, Little House in the Big Woods Comprehension Guide, and The Twenty-One Balloons Comprehension Guide will boost your student's ability to think about what he is reading.
Little House in the Big Woods is the first book of the nine-book Little House series. Set in the late 1800's on a farm in Wisconsin, we follow Laura and her family through the ups and downs of Pioneer life. This timeless book with an unforgettable story of the loving Ingles family will warm your heart from cover to cover.
Little House in the Big Woods Comprehension Guide, published by Veritas Press, encourages readers to, "Jump up on the Conestoga wagon and join a little girl named Laura, along with Pa, Ma, big sister Mary, baby sister Carrie, and their good old bulldog Jack." With this guide, your child will answer questions and complete activities to make the book and time-period come alive.
The Twenty-One Balloons follows Professor Sherman in a tale of fantasy and adventure as his balloon takes him to unexpected, imaginative lands! This classic book, winner of the prestigious Newberry Medal, will capture the hearts and imaginations of children and adults of all ages.
About The Twenty-One Balloons Comprehension Guide, Veritas Press encourages us to: "Immerse yourself in this imaginative story filled with diamonds, sailing, inventions, and, of course, hot-air balloons with this comprehension guide which includes questions and answers for each chapter, activities, and even a balloon project where students release balloons into the sky."
Your child will greatly benefit from these charming, well-loved, and age-appropriate texts!
*To purchase all the necessary books for Fourth Grade Reading in one stop, click here.